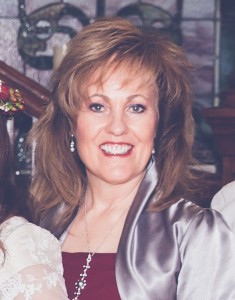 Meet Miss Terri
After many years of preparation, Whisper Creek Preschool opened its doors in the Fall of 1990. The preschool is located in Draper, Utah at 12722 So. Whisper Creek Cove (620 East) in the home of Terri Michels B.S. El Ed.
Terri Michels received her Bachelors degree in education from Brigham Young University. After graduating she taught in the elementary schools for six years.
It had been a life long dream of Terri's to have her own school for young children. Her dream began when her mother was her Kindergarten teacher and Terri would help her in her classroom year after year. The experience gained from those early experiences was invaluable.
During her college years at BYU Terri taught at two different preschools at the university. She also had two years of additional early childhood education.
Whisper Creek Preschool's school year runs from the last week in August to the first week in June. There are both morning and afternoon sessions each day. Tuesdays and Thursdays are dedicated for children ages 3-turning-4. Mondays, Wednesdays, and Fridays are for children ages 4-turning-5.
Whisper Creek Preschool's motto is "Where Learning and Fun Go Hand-in-Hand". We believe that a child should feel loved, valued, and cared for by his teachers and friends at school. Within this environment children feel free to experience all the wonder and awe of learning. Our students learn that preschool is a happy, safe, fun,learning place!
Our curriculum includes age appropriate activities that span the entire spectrum of education. We incorporate Music, Literature, Science, the Arts and more to enhance young minds in their learning.
Our students also have the chance to go on field trips with parent helpers. These trips are an extension of what our children are learning and experiencing at school.
Families of the preschoolers attend Halloween, Christmas, and Graduation programs. In these programs the children perform songs and script.
We are proud to be a part of Draper and its surrounding cities educating its future!
We are now enrolling for the upcoming school year. If you are interested or would like more information, please contact Terri Michels Owner/Director.